Kozik's Stalin
Deprecated
: preg_replace(): The /e modifier is deprecated, use preg_replace_callback instead in
/home/brinber/public_html/wp-includes/functions-formatting.php
on line
76

Here's a quick step by step of the molding process I used when making Stalin for Frank Kozik. The first step is establishing my parting line, this is where my mold will separate when I create the finished casting.


After I've built a foam core dam around the sculpture I need to protect the sculptural detail with moist paper towels before I lay down the clay for registration.


I then cover the piece in clay and design my registry so that I will be able to remove it from the plaster jacket.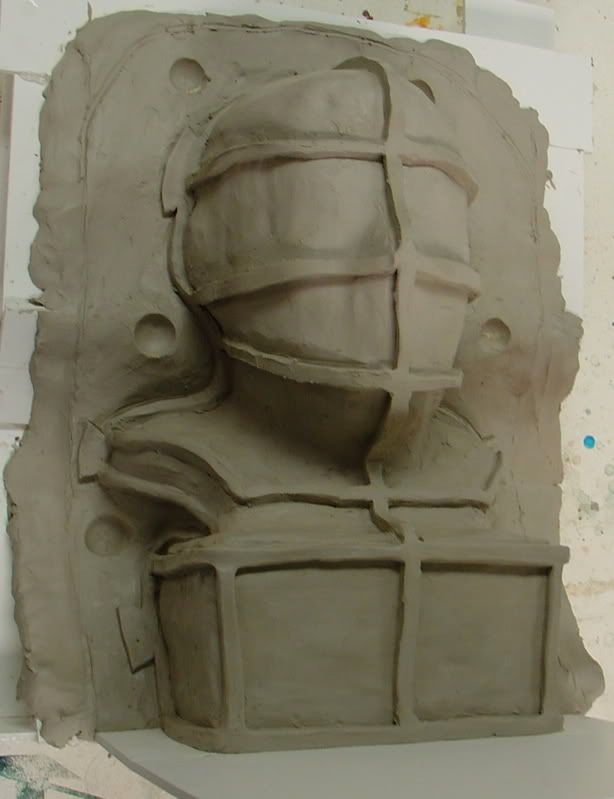 Here I make a plaster jacket using hydrocal and burlap, yeah like potato sack burlap. This will add reinforcement to the structure of the mold jacket.


I rinse and repeat…basically do the same to the back side.


I'm ready to create the silicone mold by cleaning the piece and replacing the clay with rubber.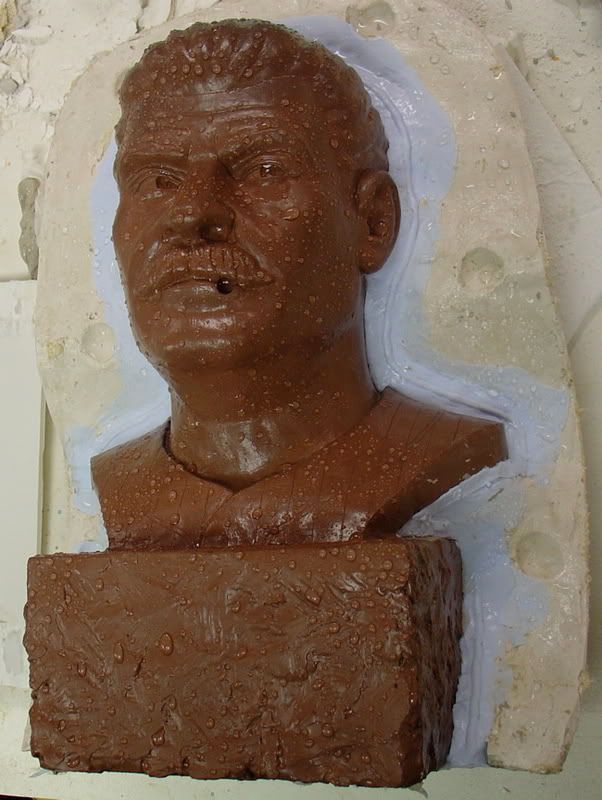 As you can see, the sculpture is very securely embedded in silicon.


Sometimes so much so that it has to be destroyed to remove, unless you're of Herculean Strength…and even then.


Once removed, the new mold can be cleaned and readied for a resin pour.
In the case of Frank Kozik's Stalin, thats a lot of insta-cast resin.


Now where's my damn cigarette…